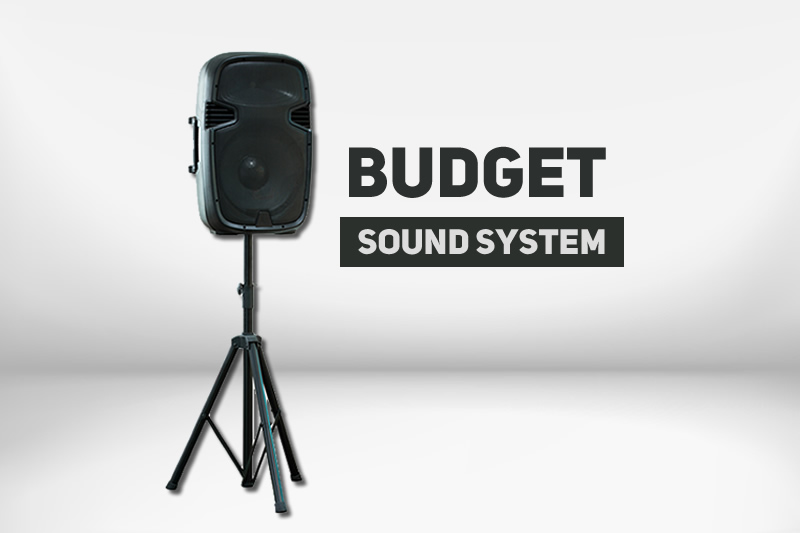 Sound Rental SG specialise in affordable sound system rental in Singapore. We are Singapore's leading sound system rental company providing the very best sound systems, musical instruments and lighting equipment. We have modern PA systems which offer superior sound quality for a wide range of corporate and private events, including sound system rental for weddings. While this system is less portable than a pull trolley PA system, it offers better sound quality and bass.
We offer competitively priced short and long-term rental contracts, with reduced rates for longer rental periods.
At Sound System Rentals we provide fully customised services to more effectively fulfil our clients' needs. Our PA systems are sourced from industry leading brands to deliver superior sound and long-term durability. Some of the many brands of PA systems we supply are Yamaha, Roland, SoundTech, JBL and Behringer.
We offer a wide selection of cheap sound system rental services which range from equipment delivery and onsite set up to tuning and collection of equipment. Our technicians have many years experience setting up and tuning PA systems to deliver high quality even sound coverage for all types of events. They are dedicated to ensuring every client is completely satisfied with the service and sound that's provided.
Our rental contracts are cost-effective and flexible and we pride ourselves on offering the highest quality equipment at the lowest rental rates in Singapore.
Budget PA Sound System for Events (Single Speaker)
This type of PA sound system is ideal for all types of small to medium sized events such as briefings, private and corporate functions, simple acoustic performances and many more applications. It is a popular choice of PA system for event organisers and any individuals who are after a public address system which is simple and easy-to-use. Our single speaker sound systems offer high definition sound and even sound coverage.
Recommended for an audience of 50 to 100 people, our budget PA systems will ensure the speakers at your private or corporate event are heard clearly. Our rental services are inclusive of equipment delivery, set-up and collection after your event. We also provide sound technicians to tune your PA sound system so that it delivers the right sound coverage to suit your venue.
This PA sound system is versatile, with the functionality to accommodate extra wired and wireless microphones. It also offers an A/V support feature for presentations. Because it comes with a stand, it is convenient for areas with minimal space.
Budget PA System Rental Includes:
What's included:
– One powered speaker
– One microphone (wired)
– One microphone stand and a professional mixer
– One 3.5mm audio cable which is used for plugging in your device
If you have an event that's longer than the standard rental period of three hours that is offered in our package, speak to us about extending the rental.
Add-ons available (charges for these):
– Headset, wireless or additional microphones
– Dual or single CD player
– Sound management for the duration of your event
This single speaker sound system has one powered speaker which is mounted on a speaker stand. It also comes with an audio jack which can be used to play music.
Quality PA System at affordable rental prices
Our high-quality PA systems are very affordable and we will individually tailor our rental services to suit your needs and budget.
If you'd like to know more about our PA systems or you're interested in booking one for your next private or corporate event, contact our friendly team today. We are also happy to provide an obligation free quote which is all inclusive of equipment and any add-ons you require, such as an onsite sound technician to tune your equipment during your event.