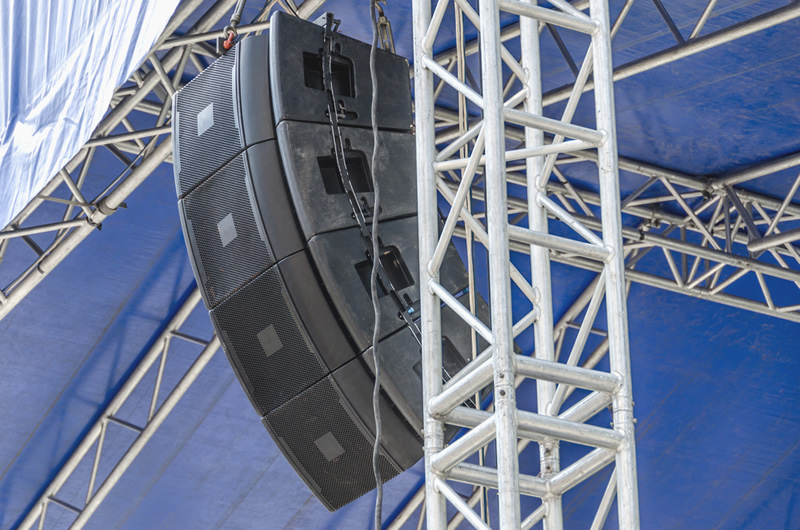 If you're organising a wedding, sporting event, concert, promotional event or race in Singapore and need a high-quality outdoor sound system, see Sound System Rentals. We offer the latest, state-of-the-art outdoor sound system rental equipment for all types of outdoor events.
Singapore's leading supplier of musical instruments, lights and sound systems for rent, we offer both short and long-term rental contracts, with all-inclusive packages available. We are dedicated to providing superior service to our clients which is why we also individually customise packages to accommodate our clients' needs more effectively.
At Sound System Rentals we invest in premium quality sound equipment to deliver high fidelity sound and excellent sound coverage at our clients' events. Some of the industry-recognised brands of outdoor sound equipment we supply include Fender, SoundTech, Yamaha, JBL, Shure and EV.
We have many years' experience in outdoor events PA system rental and will ensure that your event has the right equipment for the outdoor area and number of people attending. Our outdoor event package can support an audience ranging from 150 people to 2000 people. We can also supply additional equipment for even larger audiences.
Outdoor Sound System Rental Includes:
What's included:
– From two to ten front-of-house speakers and the speaker stands
– Two wireless or wired microphones
– One mixer console
– One onsite sound technician
– Cable for laptop or iPod
– Equipment delivery, set-up and collection
Add-ons that are available:
– Podiums
– Wireless or wired microphones
– Headsets (wireless)
– Keyboards
– Monitor speakers
– Dual CD players
– Amps for instruments
– Screens and projectors
– Front-of-house speakers
– Cables
– Cable ramp
– iPads
When you arrange for PA rental for an outdoor event through us you have the choice of a two speaker, four speaker or six speaker sound system. This will depend on the size of the audience and outdoor area that requires sound coverage.
To ensure your outdoor event is a success we provide a sound technician to manage the sound for the duration of the event. We have carefully sourced our team of sound technicians based on their skills and versatility. Our sound technicians have extensive experience setting up sound equipment and managing the sound quality and coverage for all types of events, so you have peace of mind that this important facet of your event will be handled professionally.
If you are uncertain what outdoor sound system rental equipment you need, our experienced sound technicians can advise you on this. They can also arrange for additional equipment during the event if you believe it's necessary.
Most Affordable Sound System Rentals in Singapore
We take pride in supplying the highest quality PA rental for outdoor event packages at the cheapest price and are happy to provide our services for both large or small-scale events. If you'd like to find out more about our products and services contact our friendly team today. We will customise our services to deliver a tailored solution that fulfils your needs for a very competitive price. Ask us for an obligation-free quote today to discover our affordable rental rates.