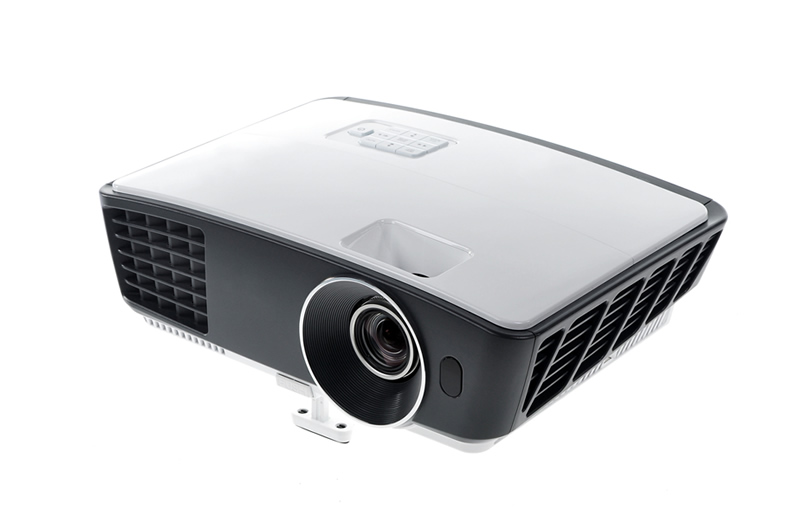 If you're after superior quality projector rental services in Singapore, see the team at Sound Rentals SG. We are one of Singapore's largest suppliers of pa and sound systems rentals, musical instruments such as (digital pianos and guitars), lighting, tv rentals and projector.
Whether you need projector rental for meetings or events, we have projectors and screens that will perfectly suit your needs. Our projectors have a wide range of features to enhance your presentations and deliver well-defined images both day and night, regardless of how much ambient light is present.
We offer both short and long-term projector rental, with individually customised packages also available. Our packages are all-inclusive and you also have the flexibility to add extra equipment and days for an affordable rate.
We even have a team of audiovisual technicians who can deliver and set up your projector and screen, manage your visual experience and collect the equipment after your event. Our technicians have many years' experience in projector and screen set-up and management for all types of applications and will ensure your event runs seamlessly.
Whatever scale your private or corporate event we have projectors and screens that provide the audiovisual coverage you need.
Projector Rentals for Events
We supply Singapore projector and screen rental services for all types of events. Our experienced rental team can advise you on the right projector and projector screen to suit your venue and the number of people attending.
We have modern, well-maintained projectors and screens available that provide high-resolution images, whether you require a single monitor through to a large screen.
With our projector rental services we can deliver a complete audiovisual solution for any venue, whether you require video switching or signal routing to live feeds.
Some of the many events we provide projector and screen rental for include:
– Private or corporate meetings
– Weddings
– Corporate functions
– Annual general meetings
– Outdoor events
– Indoor or outdoor movie screening
– Music festivals
– Live feeds
– Dinners
– Parties
– Sporting events
Brands and Range of Projectors for Hire
We stock all the top brands in projectors for hire such as Epson, Vivitek, Panasonic, Da-Lite, View Sonic and Optoma. The range of projectors we supply and the applications these are designed to suit are highlighted below:
3000 Lumens XGA Projectors
These models of 3000 lumens projectors are ideal for a wedding or small seminar of up to 100 people. Their capabilities are suitable for a small through to a medium-sized room.
3000 Lumens WUXGA Projectors (Short Throw)
While similar to the 3000 lumens XGA projectors, the short throw models can provide a quality audiovisual experience for up to 200 people. Generally used for small seminars and weddings, these can be used in small to medium-sized rooms.
5500 Lumens XGA Projectors
Designed for a larger crowd and venue, the 5500 lumens XGA projectors are suitable for audiences of up to 400 people. A preferred choice of projector for movie screenings and lectures, these are regularly used in large function rooms and auditoriums.
5000 Lumens WXGA Projectors
Ideal for outdoor movie screenings and larger scale events, 5000 lumens WXGA projectors offer a high-definition audiovisual experience for up to 400 people.
12,000 Lumens XGA Projectors
The 12000 lumens XGA projectors are a good choice for outdoor festivals, concerts and events of up to 1000 people.
12,000 Lumens WUXGA Projectors
For outdoor events that require superior audiovisual coverage for an audience of up to 1200 people, the 12,000 lumens WUXGA projector is a smart alternative.
21,000 Lumens WUXGA Projectors
Our largest scale projector for hire, the 21,000 lumens WUXGA projector offers a high-definition visual experience for up to 2000 people and is ideally suited for outdoor use.
Types of Projector Screens for Hire
We supply projector screen rental for a broad range of applications. Our wide range of projector screens include:
Tripod Screen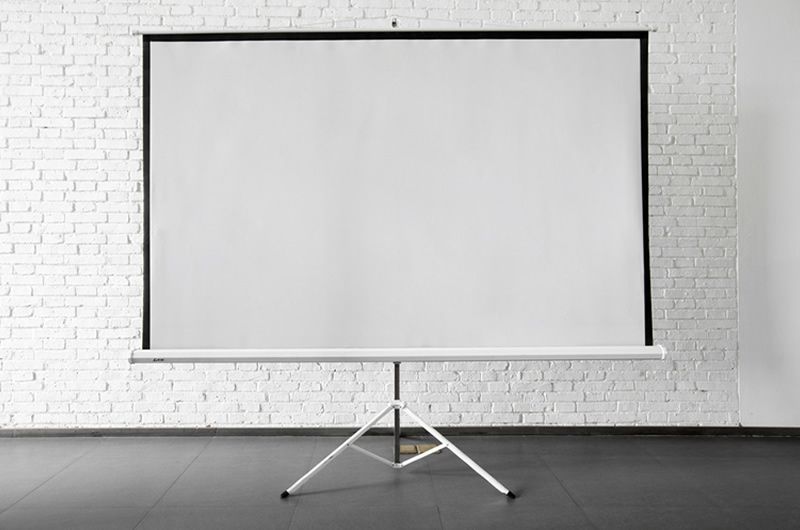 Ideal for up to 120 people, the tripod screen is designed for front projection and is generally used for PowerPoint slides.
Pull Up Screen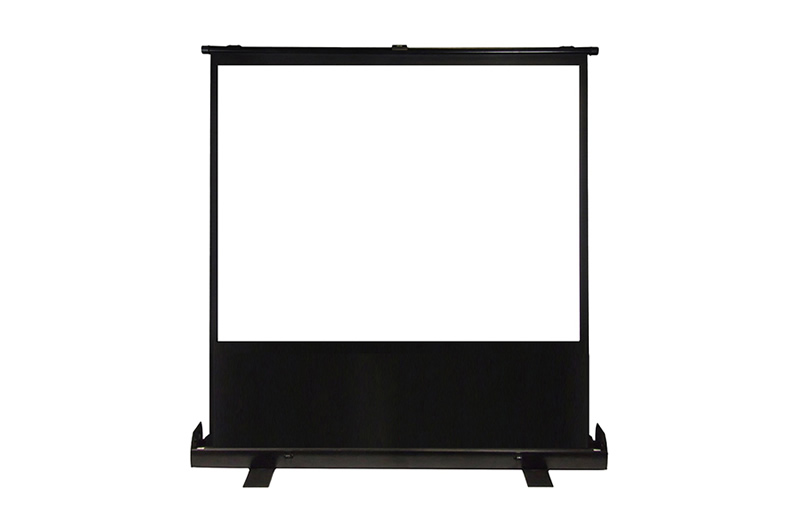 Suitable for audiences of up to 120 people, the pull up screen offers front projection and is regularly used for PowerPoint slides.
Fastfold Screen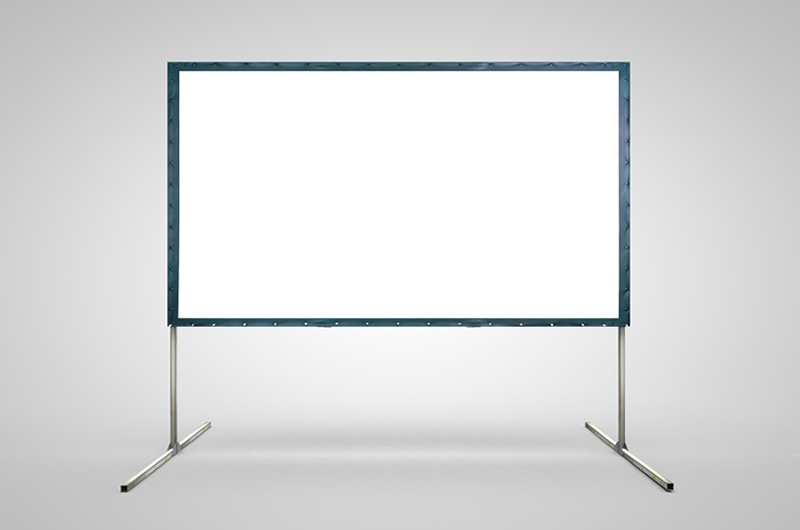 Designed for audiences of up to 1000 people, the fastfold screen provides both front and rear projection and is often used for movie screening.
Inflatable Screen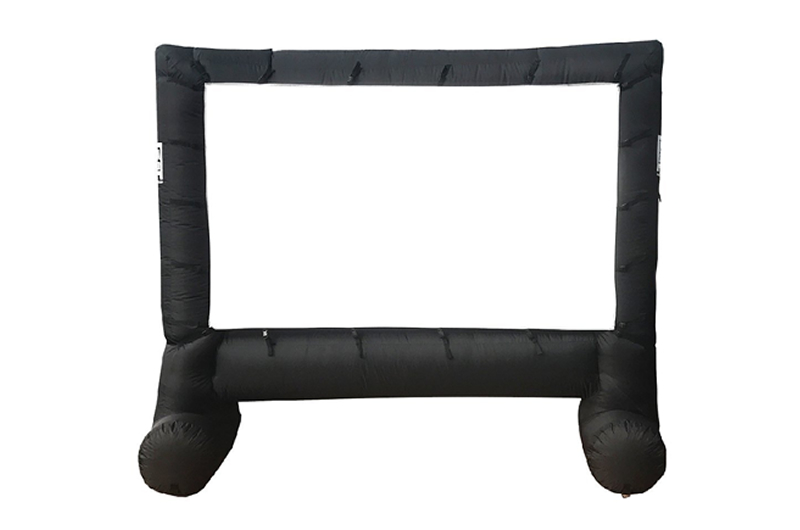 Suitable for audiences of up to 1000, the inflatable screen delivers high-definition front projection and is generally used for live projection or movie screening.
Flexible Rental Rates at Affordable Prices
Contact us today for a competitive quote on Singapore projector screen and projector rental services. We offer all-inclusive short and long-term contracts for affordable prices and will individually tailor our services to more efficiently meet your needs.