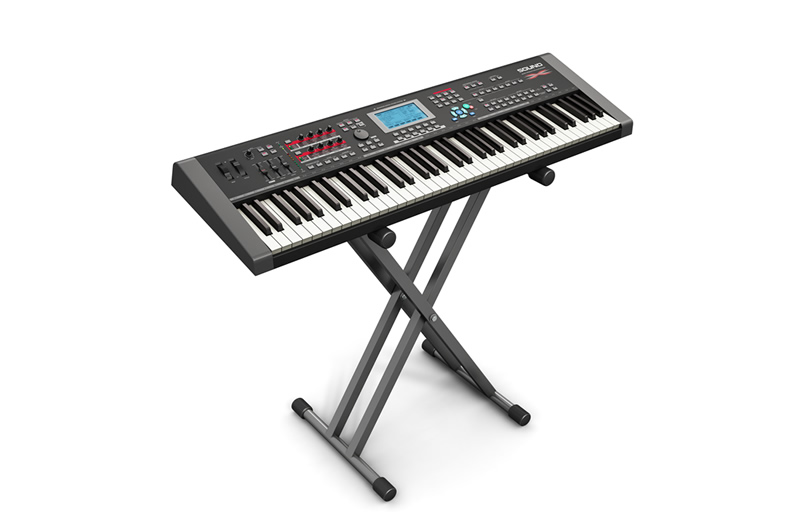 Are you interested in taking up a new musical hobby or organising a special event and need to rent a digital piano or keyboard? Sound System Rentals is one of the largest musical instrument rental companies in Singapore, specialising in digital piano and keyboard rentals. We have high-quality digital pianos and keyboards available from Yamaha, Casio and Korg with a wide range of features to enhance your audio pleasure.
At Sound System Rentals we have flexible short and long-term rental contracts available, which we can tailor to fulfill your needs. We also have a range of other musical instruments and audio accessories for rent.
Our range of digital pianos and keyboards for hire:
Yamaha P-45 Digital Piano
Renowned as Yamaha's most popular model of digital piano, the Yamaha P-45 is portable and offers the traditional feel of a real piano. With the premium sound quality of an 88 note weighted graded hammer standard (GHS) action, which is distinguished by a heavier touch on the lower end of the scale and lighter touch on the higher end, it has the natural feel of the hammers in an acoustic piano.
As the Yamaha P-45 Digital Piano has the GHS action it is ideal for any aspiring pianist, as it helps them to learn the right finger technique, enabling them to be able to seamlessly transition to using an acoustic piano. It's lightweight and compact and the settings can be changed with a single button, making this a versatile digital piano.
Korg B1 Digital Piano
With a streamlined design and traditional keyboard touch, the Korg B1 Digital Piano offers superior sound and has the rich tones of an acoustic piano, with the benefit of compact, sleek styling. Easy to use and impeccably designed with modern, cutting edge technologies, the Korg B1 Digital Piano has full range fidelity, as well as an enhanced low frequency response.
Using advanced sound sampling technology the Korg B1 Digital Piano has the ability to recreate eight incredibly detailed instrument sounds. When compared to older models of digital pianos, the instrument recreation functionality of the Korg B1 Digital Piano is far more accurate, allowing the user to support more musical genres.
As this model of digital piano is equipped with a pair of full range speakers, supported by a passive radiator, it offers premium sound quality with minimal distortion, making it suitable for beginners through to professionals.
Casio Digital Piano CDP-135
The Casio Digital Piano CDP-135 offers performance and reliability, with an 88 note weighted graded hammer standard (GHS) action and superior sound quality. It's designed with an accurately scaled weighting system from the highest to the lowest key. Whether you're a learner or advanced pianist looking for a compact keyboard with authentic sound, the Casio Digital Piano CDP-135 is a smart alternative.
Featuring 10 tones, including an expressive stereo recording of a grand piano, with multiple dynamic levels, it delivers an impressive acoustic and grand piano experience, depending on the sound you're after. It's also very lightweight, enabling it to be transported quickly and easily to rehearsals or gigs.
With built-in speakers and an auxiliary output, it's a versatile digital piano for home or performance. The ability to connect this keyboard via a USB also allows it to be used as a controller for a home studio.
Flexible Piano Rental Options
At Sound System Rentals we offer flexible short and long-term rental contracts at very competitive prices. We can also customise a contract to suit your individual demands, whether you're wanting a digital piano for several months while you're learning how to play or you have a one-off musical performance and need to rent a keyboard. To find out more about our short and long-term piano rental in Singapore, contact our friendly team today.
Most Affordable Digital Piano Rental
Providing Singapore's most affordable digital piano rental, we offer high-quality sound equipment at the cheapest rates industry-wide. You can also rent lighting, sound systems and other musical instruments through us, with customised or all-inclusive packages available. If you'd like a quote for long or short-term digital piano or keyboard rental call or send us an email via our website and we'll answer you as soon as we're free.