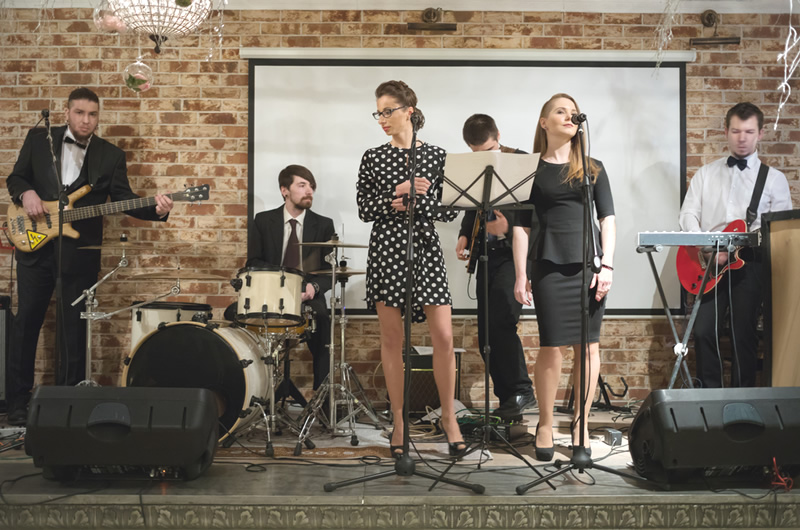 Create the perfect atmosphere at your wedding with a PA sound system through Sound Rental SG. We are a leading supplier of musical instruments, sound systems and TV rentals for private and corporate requirements throughout Singapore.
Whether you are organising an indoor or outdoor wedding reception, Sound System Rentals offers flexible contracts for wedding sound system rental. Our PA rental for wedding services are versatile and can be used at small or large weddings, as well as being equipped with a wide range of features.
The wedding sound systems we supply are suitable for live wedding music and live bands through to wedding speeches and background music. We also provide all-inclusive contracts that we can customise to your individual requirements.
Some of the many wedding sound system rental services we offer include delivery and equipment set-up through to tuning, sound management and equipment collection. Affordable prices on wedding PA system rental are also guaranteed with Sound System Rentals.
Sound System Rentals for Weddings Includes:
Depending on the size of your wedding and number of people invited, there are two different packages available to accommodate your needs.
Smaller PA Sound System rental package:
– One professional loudspeaker (stand available)
– One mixer console
– One wired or wireless microphone
– One cable for your device
– Delivery, set-up and collection included
Larger PA Sound System rental package:
– Two professional loudspeakers
– Two loudspeaker stands
– Two wireless microphones
– One mixer console
– Delivery, set-up and collection included
Add-ons that are available:
– Microphones
– Loudspeakers
– Cables
– Loudspeaker stands
– Sound management
To ensure the highest quality sound and best sound coverage at your Singapore wedding, we also have sound technicians available. Our sound technicians have extensive experience in all types of indoor and outdoor weddings and different venues and will set-up the equipment to deliver the best results in high definition sound.
We understand that organising a wedding can be stressful and we will collaborate with you so that everything runs smoothly and is located in the right position. Because our service is all-inclusive, once we've discussed with you the equipment you'll need and the location, we can handle the rest from our end.
If you decide you would like further add-on services or equipment after you've placed your order, we are happy to organise this for an additional charge. We also have musical instruments and lighting available to enhance the atmosphere at your wedding.
Professionals in PA and Music Equipment Rental
When you've confirmed your wedding date, speak to our team at Sound System Rentals, as we are the professionals in PA and music equipment rental.
Our friendly staff will consult with you about your wedding and find out the number of guests, scale of the venue and the equipment you'll need to make your day memorable with superior quality sound.
We're happy to provide an obligation free quote on request if you would like to find out the total cost of your package, inclusive of any add-on products and services. Whatever size your wedding, we have your complete sound needs covered.