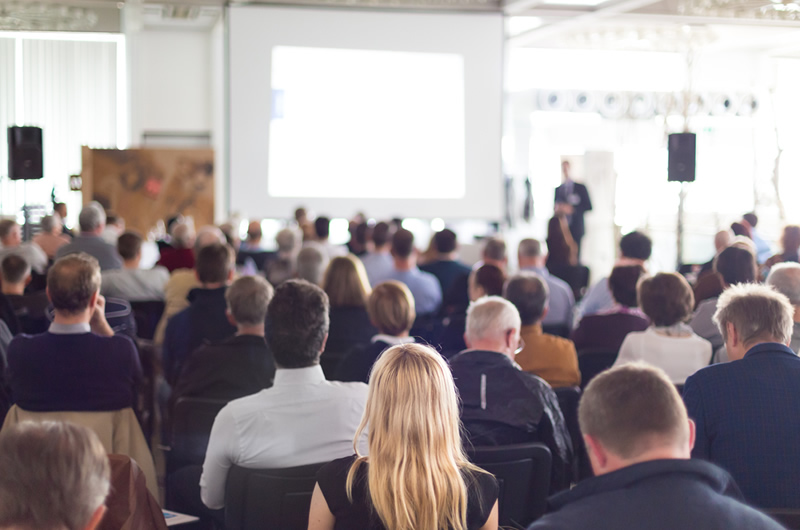 Looking for sound system rental services for a conference or seminar that deliver high-quality sound for a competitive rate? Sound System Rentals offers tailored seminar PA system rental services for audiences of up to 150 people or more. We also provide PA rental for talks and roadshows.
We have the latest modern sound systems with a vast range of features to provide background music or support a broad scope of AV presentations. Our sound systems are sourced from industry leading manufacturers for the highest standard of sound quality. Some brands we supply are Yamaha, Behringer, Boss, Fender, JBL, SoundTech and Roland.
Our sound systems offer high fidelity music reproduction and automatic feedback suppression, as well as high intelligibility speech. We also service our sound systems regularly to deliver superior performance and perform stringent checks before dispatching any equipment to a conference or seminar to avoid breakdowns or poor sound quality.
At Sound System Rentals we offer customised rental solutions with flexible contracts. Our contracts are all inclusive of equipment delivery, set-up, tuning and equipment collection. We also have add-on products and services for larger groups and venues which can be included in your package.
If you're uncertain what sound products you need for your conference or seminar our friendly staff will be happy to advise you. While our standard rental package is for three days, we can extend this for a longer duration if required for a very affordable rate.
Sound System Rental for Conferences, Talks and Seminars Includes:
What's included:
• Two loudspeakers
• One wireless or wired microphone
• One stage monitor
• One audio connector cable which is compatible with laptops, iPhones and iPads
• Delivery, set-up and equipment collection
Add-ons that are also available:
• Microphones (wired or wireless)
• Microphone stands
• Loudspeaker stands
• Loudspeakers
• Cables
• Stage monitors
• Sound management
We also have a team of expert sound technicians who can manage your conference or seminar PA system rental. Our sound technicians were hired based on their vast knowledge of equipment set-up, tuning and sound management, enabling them to be able to supply high-quality, even sound coverage for conferences and seminars of any scale.
By hiring a sound technician as part of your conference or seminar rental package you have peace of mind that the sound quality and sound coverage will be superior. Your sound technician will also advise you on whether you require other products to achieve optimal sound quality for your venue and the number of people attending.
The Sound Rental Professionals
For further information on any of our products or services, or to book seminar or conference sound system rental for your next event, call us today. We offer the lowest rental rates for the highest quality sound equipment in Singapore.
Whatever size your conference or seminar, we have the right equipment and experienced sound technicians available to ensure it's a success. If you'd like to find out about our competitive sound system rental rates, ask our friendly team to provide you with an obligation-free quote. We also offer reduced rates for longer hire.