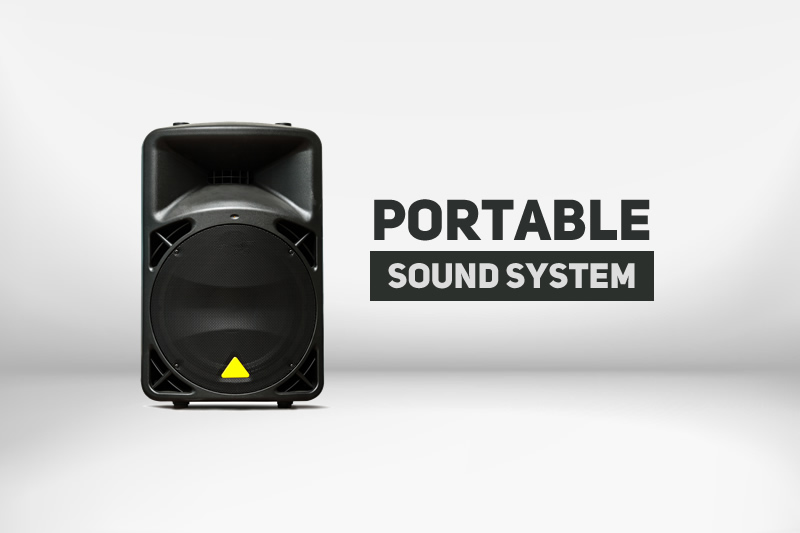 Looking for a high quality portable PA system and portable speakers to rent in Singapore for your next private or corporate event? Sound Rental SG has everything you need for events of any scale, including budget sound systems and professional sound systems for hire.
As Singapore's largest musical instrument, lighting and sound system rental company, we have a wide selection of industry recognised brands for portable sound system rental and portable speaker rental.
Some of the many brands of portable sound systems and portable speakers we offer for short or long-term rental include SoundTech, JBL, Soundcraft, EV, Behringer, Yamaha, Roland, Boss and Fender.
If you are uncertain what sound system and additional equipment you require for your event, our friendly and professional staff can advise you. We also offer individually tailored rental packages for portable sound systems and portable speakers to more efficiently fulfil your requirements.
With many years experience in supplying portable PA system rental and portable speaker rental in Singapore for private and corporate events, we can customise our services to suit a wide range of applications.
Our PA systems and portable speakers are the highest quality available on the market for the most affordable hire rates.
Portable PA System for events
Sound Rental SG has portable PA systems for all types of corporate and private events. Our portable PA systems have automatic feedback suppression and offer even sound coverage for crowds of any size. We also have experienced sound technicians who will tune your portable PA system to suit your venue, whether indoors or outdoors.
Some of the many private and corporate events we support with portable PA systems include parties, sporting events, private functions, concerts, retail events, weddings and hotel banquet rooms.
Our portable PA systems are suitable for groups of up to 100-200 people and can be used with or without power, as we have battery operated options available. When you arrange for short or long-term rental of a PA system through Sound System Rentals, it's all inclusive, so you receive a microphone, connector cables and speaker as part of the package.
Portable PA system rental includes:
At Sound System Rentals we offer a three day rental period on our portable PA systems.
What's included
Our standard rental package includes one small powered speaker and wired microphone, as well as an audio connector cable.
Add-ons available
For an additional charge, more wired microphones, portable PA systems and cables can be included in your package, for larger scale events.
The portable PA system rental package is self-collect and self-return. If you are interested in delivery, setup and pick up, there will also be an additional charge for these services.
We also have sound technicians available who can tune your sound system to provide superior sound coverage at your venue. Our sound technicians can either be hired to tune your equipment before your event or stay for the duration of the event to ensure even sound coverage is maintained.
Having a sound technician for your event is often a smart alternative if you have more than one speaker, as the PA sound system can be tuned to suit each speaker's voice.
Professionals in portable speaker rentals
We are the experts in portable PA system rentals and portable speaker rentals. We can customise our services for all private and corporate events, whether you have a party, sporting event, concert or retail event that requires sound equipment.
Our hire rates are the cheapest available industry-wide for the highest quality equipment. We can also provide any additional equipment and services for a cost-effective rate, so you can be assured you are receiving superior sound coverage. Contact us for an obligation free quote.